About Us
At Wentworth Falls Pots we are an Australian owned and operated business with over 25 years experience offering the best Pots and the lowest prices. All stock is imported direct from overseas factories and sold to the public. With no "middleman", prices are wholesale and well below those of our competitors. Wentworth Falls Pots covers nearly one acre, with over 10,000 pots and garden decor items, matching all garden styles and tastes. The stock we offer is ever changing as we constantly source new products to meet new trends in gardening and outdoor living. Wentworth Falls Pots is on the western fringe of Sydney, about 40 minutes drive from Penrith. As there is nothing in Sydney to compare to it, you will find it well worth the drive. Delivery service including Australia wide including Sydney, Melbourne, Adelaide, Brisbane, Canberra and beyond is available. Wholesaler, distributor and reseller enquiries are welcome.
GEt in touch
Did You Know?
We also offer furniture and other assorted items such as
statues
, water pumps and sealers at the lowest prices.
Enquire today
to get yourself some quality extra's to go with your pots.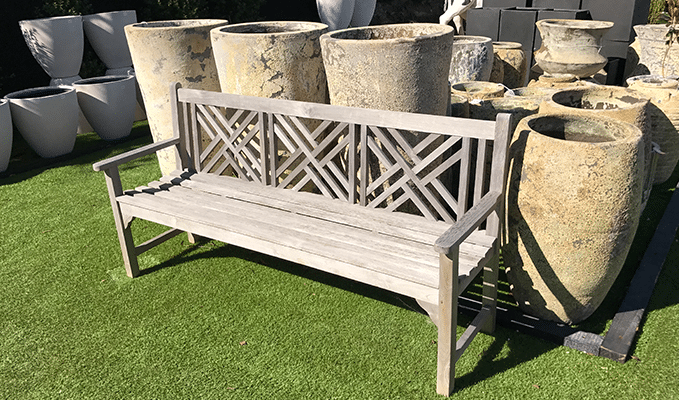 We Offer The Largest Range
With over 10000 Pots onsite you are sure to get what you are looking for. We stock one of the
largest range
of Pots and accessories in Australia so we always have what you are looking for.
Wentworth falls pots
Testimonials
Wentworth Falls Pots provided me 32 quality troughs to line an outdoor terrace. The Pots are outstanding and the service was second to none.
John O'Brien - Canberra
We couldn't believe the range of Pots you have at Wentworth Falls Pots. It certainly made buying our StoneLite Egg Planters easy and the Staff were terrific. Thanks
Fiona Turner - Sydney
Great Service, Great Pots, Great Prices! You have my recommendation!
Terry Ryan - Melbourne